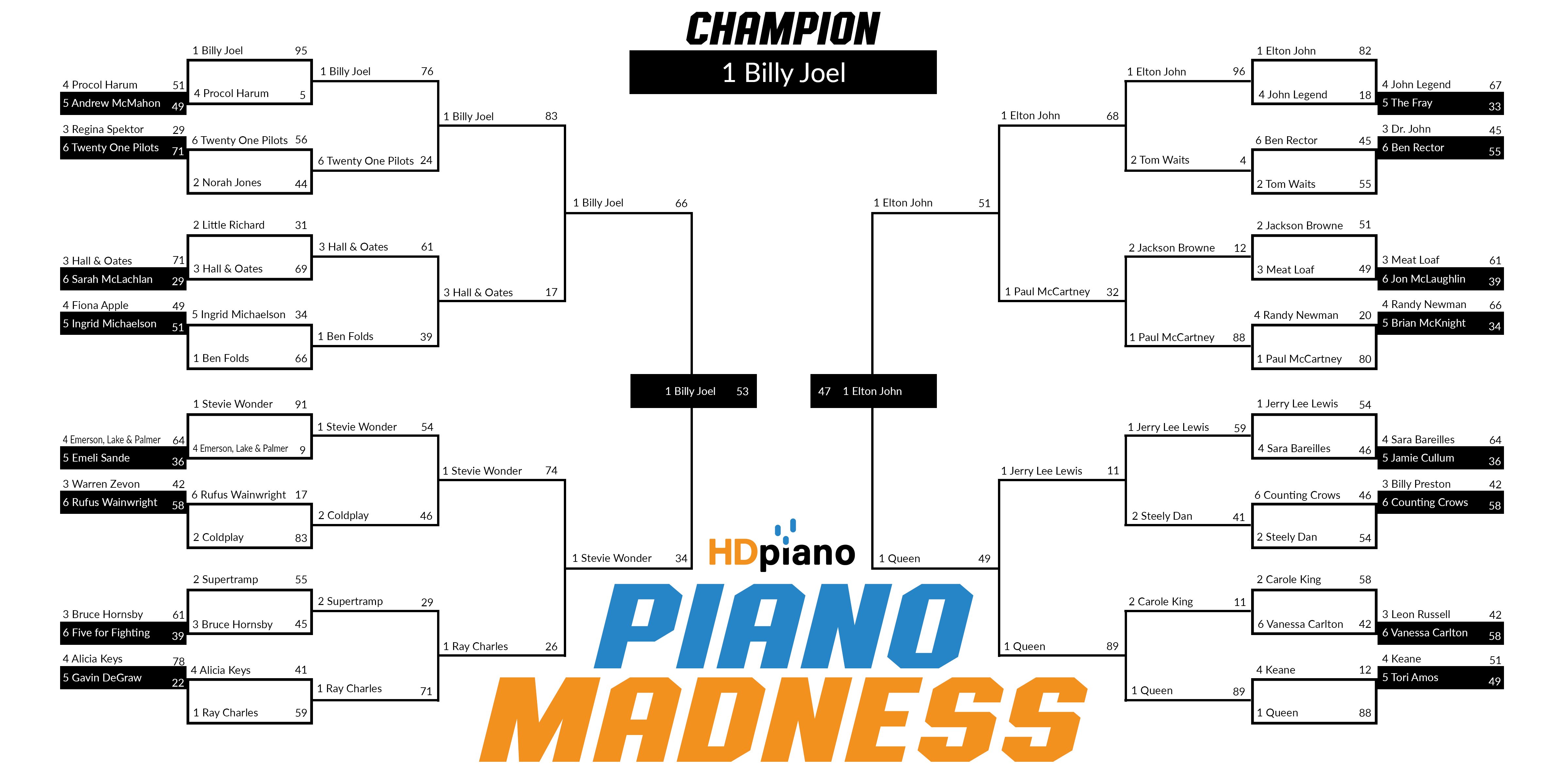 👆 Final results are in – your champion is Billy Joel! View complete bracket by clicking above.
In lieu of the NCAA's March Madness, we at HDpiano thought it would be fun to throw together a little piano tournament! Pop bands & artists with piano as a primary instrument were seeded by Dan and matched up in a 48-team bracket. One month, six rounds, and 2,200 voters later and the tournament has finished!
Details:
👉 The artist/band with the most votes will advance. You can fill out your bracket with your favorites or your predictions… or both!
👉 If you have any comments about seeding you can shout in my (Dan's) direction on Twitter. I'm sure I forgot some artists or bands… now I know how the NCAA feels every year around this time.
👉 If you haven't heard of an artist, you're welcome to skip that matchup. Better skipped than random!
👉 You can only vote once per round; our fraud detection is vigilant!
Schedule:
ROUND 1: COMPLETE
ROUND 2: COMPLETE
ROUND 3: COMPLETE
ROUND 4: COMPLETE
ROUND 5: COMPLETE
CHAMPIONSHIP: COMPLETE
Full seedings below: