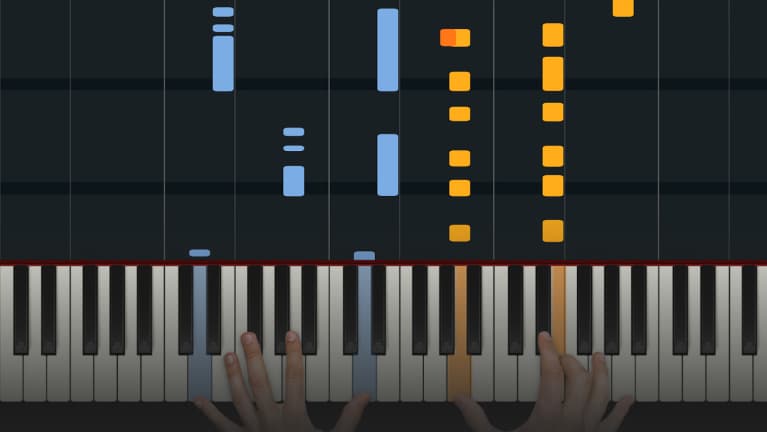 Give the gift of HDpiano.
We've made it fast and easy to give a gift that lasts a lifetime!
Give a gift they'll really use!
There's never been an easier way to learn to play piano.
With pro teachers walking through each song step by step and color-coded falling blocks guiding your fingers to the right keys, HDpiano makes it easy to play your favorite songs with no prior musical experience.
Whether it's a birthday, holiday, anniversary, or just a random Tuesday, an HDpiano membership makes the perfect gift for the aspiring musician in your life!
That's why we've made gifting HDpiano as easy as 1 – 2 – 3!
1
Select and purchase your gift.

Choose a year-long or lifetime membership – and checkout only takes a minute!
2
Send your gift to recipient.

We'll send you an e-card containing a gift code to forward to your recipient!
3
They redeem it at HDpiano.com!

Your recipient creates an HDpiano account and enters their gift code at checkout!
FAQ
What if my recipient is already an HDpiano member?

Giving a gift to someone who already uses HDpiano? They'll be able to enter their gift code on the My Subscriptions page and the gift will be reflected on their next billing cycle!

Will my recipient need a credit card to sign up?

Yes, the recipient will need to create a free account, then enter their credit card at checkout. But when they enter their gift code, the total will be reduced to $0 so their card won't be charged!
HDpiano served over 20 million piano lessons in 2021. Help us serve a few more in 2022 by gifting a subscription to someone you know!